KAC Health Insurance Plan
The Kentucky Association of Chiropractors is pleased to announce that we have recently finalized an agreement with Medova Health Care to provide an affordable health insurance option for our members and their staff.
This group health insurance is designed for and exclusively available to KAC member chiropractic employers and has the following features:
Available to employer groups as small as ONE employees (unlimited maximum employees),
Chiropractic practice owner(s) are counted in the number of employees,
Spouses in a family-owned practice are considered two employees with completion of separate applications for coverage,
Sixteen different benefit levels are available to meet a wide range of benefits needs and premium ranges (when you apply, all sixteen benefit plans are quoted for your convenience, along with the ancillary plans).
Sample Group Benefit Program
All plans offered are fully funded insurance plans, and
All plans meet the Affordable Care Act guidelines and qualify as creditable coverage.
$20 co-pay for chiropractic benefits
The application process is easy, takes only about 10-15 minutes to complete, and we have selected professional insurance agents to work with you directly for your convenience.
The only way to get an accurate quote is to fill out the application. If you have any questions along the way, please contact your rep, listed below.
Click here for the link to the application. All those who apply and ultimately enroll are subject to KAC membership verification as you must be a KAC member to be a part of this health plan.

Sample network provider programs
Option 1 – First Health (Aetna owned network)

Please refer to the county map for your Territory.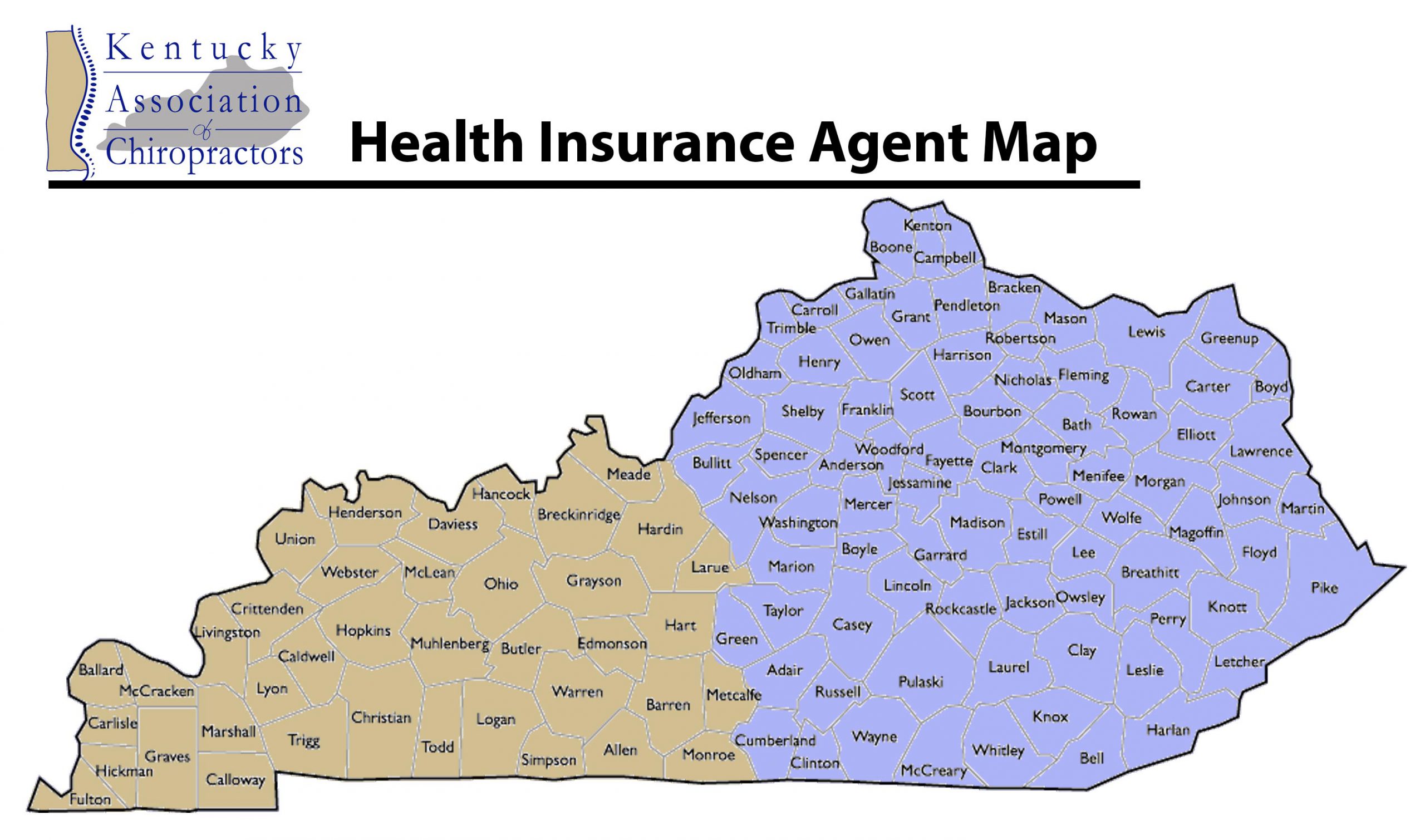 Western Kentucky
Randy House or Dixie Anderson
RH & Associates Inc.
307 E. Washington
Benton, IL 62812
618-439-2911
randy@rkhinsurance.com
Eastern Kentucky
Steve McNeely
4215 Fieldbrook Pass
Fort Wayne, IN 46815
888-958-2865
srmcneely1@gmail.com