November 14, 1977 ~ November 26, 2021 (age 44)
Obituary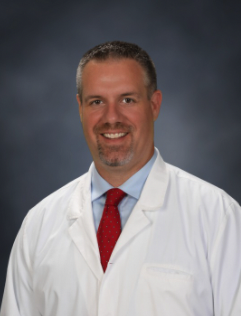 Brent Gregory Dawson, 44, of Homer, passed away at his home on Friday, November 26, 2021, with his family at his side.
Brent was born on November 14, 1977 to Steve and Darlene (Baxter) Dawson in Fort Thomas, KY. He graduated from Boone County High School. After high school, he attended the University of Louisville on a full academic scholarship. He then went on to Logan College of Chiropractic, where he received his Doctorate in Chiropractic. Brent owned and operated Marshall Chiropractic with his wife Harmony. He loved his job helping others, and he cared for each of his patients like they were family. He was an avid sports fan, who loved golf and football. Brent passed his love of sports on to his three boys, and nothing brought him greater joy then watching them compete. Brent also enjoyed losing to his friends in poker, and "donating" to the FireKeepers Casino. He found joy in camping, and beating all his friends in cornhole. He will be remembered for his infectious laugh, and great sense of humor. His horrible dad jokes will be missed!
Brent is survived by his loving wife of 16 years, Harmony Dawson. They were united in marriage on September 4th, 2005. He leaves to cherish his memory, three Sons, Landry Brenton Dawson (11), Langdon Zane Dawson (8), and Lachland John Dawson (6); his parents, Steve and Darlene Dawson; three brothers, Branden (Tiffany) Dawson, Brad (Anna) Dawson, Blake (Ashley) Dawson; mother-in-law, Jane Johnson and father-in-law, Flip (Penny) Johnson.
Friends may visit with the family from 3-8 p.m. on Thursday, December 2, 2021 at Kempf Family Funeral and Cremation Services, 723 US Hwy 27 N, Marshall, MI 49068. A funeral service will be held at 11 a.m. on Friday, December 3, 2021 at Kempf Funeral Services. A graveside service will follow the service in Oakridge Cemetery in Marshall. Memorials are suggested to Marshall Athletic Boosters. Please visit the funeral home website for assistance with memorials at https://www.kempffuneralhome.com and also to view the online obituary, sign the guest book, or leave messages for the family.
To send flowers to Brent's family, please visit our floral store.